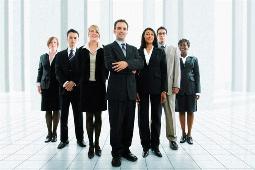 Who we are
Lexel Technologies Pte Ltd is a Singapore-based company established in 2006, specialises in Business Communication and Marketing software. The company was started in 2006 with a mission to provide our customers with superior and reliable software systems and solutions to support their present and future business activities.
Our software team has vast experiences in developing and deploying software systems that utilize global mobile communication standards & technologies such GSM, GPRS and SMS. In Lexel, we understand the impact of technology on businesses. Therefore, our software products are designed to support business operations seamlessly.
Other than our own proprietary product, MoCo SMS Suite, we also provide customized web and software solutions. Our customer-oriented approach allows us to build business products and offer IT solutions that are perfectly customized to our customers' needs.
For small business owners, we offer a hassle-free ICV Integrated Solutions package that integrates our MoCo Professional software with Dell laptop and printer. Our MoCo Professional software helps you to efficiently manage your customer relationship, business marketing campaigns and accounts. We will handle the ICV claims for you free-of-charge.
Customers having events or hosting contests can consider our Live SMS Voting service as an exciting way of engaging your audience. Feel free to visit our blog, a place where our developers, social media specialists and guest writers share their information and experiences.
Our team
Highly talented and motivated staff is one of our biggest assets. Our engineers have strong technical expertise and experiences in delivering business IT products and solutions, especially in the field of GSM, GPRS, SMS, TXT, GPS, etc.
Our Vision
Lexel Technologies Pte Ltd's vision is to strategically evolve as the leading global provider of secured and intelligent business IT products and solutions.